Plan for Your Procedure with Our Tummy Tuck Recovery Timeline
May 1, 2015 @ 12:00 PM — by blakebird
Tagged with: Tummy Tuck | Plastic Surgery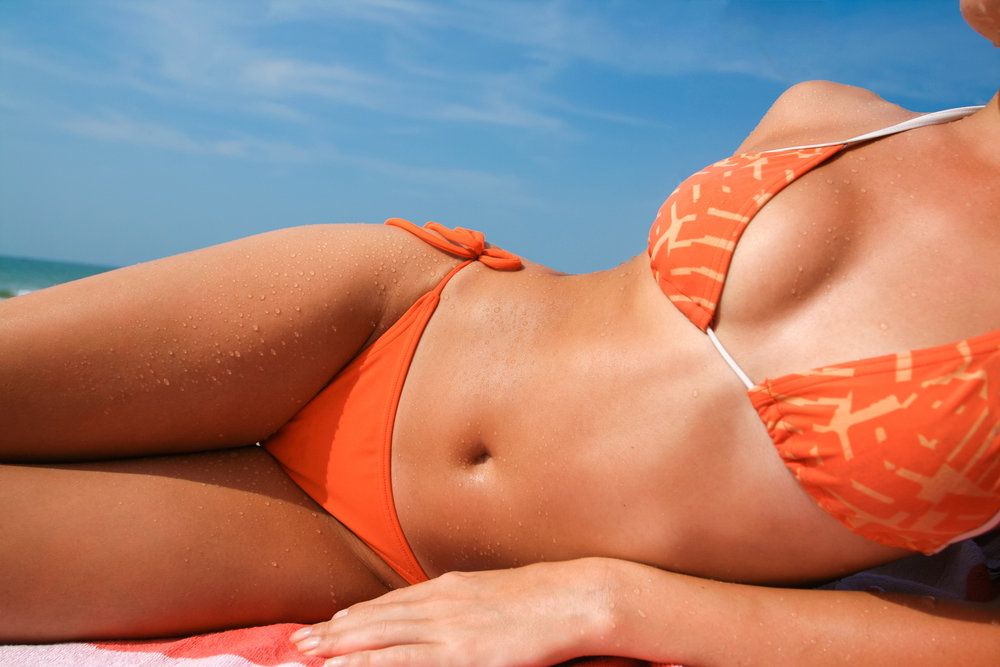 Many patients struggle with excess skin and stubborn fat deposits in their midsections, due to aging, weight fluctuations, pregnancy, hereditary conditions, or other causes. Dr. Craig A. Foster can perform a tummy tuck, or abdominoplasty, to help you enjoy a smoother, firmer stomach. This surgery can help enhance your shape and boost your confidence to improve your overall quality of life. To enjoy excellent results from your abdominoplasty, you will need to heal well from this procedure. If you're interested in pursuing this surgery, read on to learn more about the typical tummy tuck recovery timeline at our Manhattan plastic surgery practice.
The Tummy Tuck Procedure
During your abdominoplasty, Dr. Foster will make an incision into your abdomen, through which he may tighten your muscles and remove unwanted tissue. He can also utilize liposuction at this time to gently aspirate surplus fat cells. To complete your tummy tuck, Dr. Foster will pull your skin taut and trim the excess for a flat, fit appearance. Abdominoplasty usually requires local anesthesia as well as intravenous sedation or general anesthesia.
Your Recovery Timeline
Each patient's abdominoplasty healing is different, depending on the type of incision used, the amount of tissue removed, and particular medical conditions involved. However, most patients can expect the following recovery timeline:
Directly after your tummy tuck, you will most likely feel groggy and disoriented. You should have a friend or family member drive you home so that you can rest.
For the first few days after your abdominoplasty, your abdomen may feel sore and you will likely experience some bruising and swelling. Taking the painkillers Dr. Foster prescribes should help you manage these symptoms and remain comfortable. You will need to continue resting during this period, being careful not to disrupt your incision by twisting, lifting heavy objects, standing for too long, or engaging in overly strenuous activity. You may need to change your bandages and disinfect your tissue several times per day during this period. You may also need to wear a compression garment to help you recover. It's a good idea to have a friend or family member stay with you at this time to help you, especially if you have children.
About a week after your procedure, you should begin to feel better and may resume gentle exercise, such as taking walks around your neighborhood. You will come back to our practice at this time for a follow-up appointment, during which Dr. Foster will assess your healing and remove your surgical drains, if appropriate.
Two to three weeks after surgery, you should be able to return to work and most of your normal activities, such as driving. You will still need to avoid activities that involve excessive strain on your abdomen. Your swelling and bruising should have largely diminished at this point.
About a month after your tummy tuck, most patients feel almost fully recovered. However, you should still be careful not to exercise in ways that could damage your healing tissue. Dr. Foster may see you for an additional follow-up visit at this point to monitor your progress.
Several months following your abdominoplasty, you can begin to fully enjoy the results of your procedure, as your scars fade and your tissue heals.
Dr. Foster and our team will be available to answer any questions you may have during your tummy tuck recovery period. Following our post-operative directions and taking the time you need to rest can help you optimize your healing for outstanding outcomes.
Experience a Slimmer Figure with a Tummy Tuck
If you have questions about abdominoplasty or the recovery timeline for this procedure, do not hesitate to contact our plastic surgery practice for a consultation with Dr. Foster.