Arm Lift Techniques
Jan 31, 2014 @ 11:00 AM — by blakebird
Tagged with: Arm Lift | Liposuction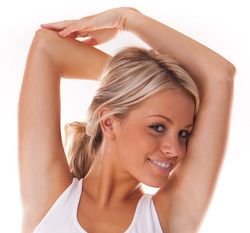 New techniques have made arm lifts more popular than ever, with treatments surging from just 300 procedures in 2000 to more than 15,000 a dozen years later, according to the American Society of Plastic Surgeons.
Among the advances are techniques that minimize scarring, a common concern with arm lift surgeries. Today's options include liposuction and mini arm lifts, which both offer minimal incisions. The traditional brachioplasty (arm lift), in which excess skin and tissue is removed to tone the upper arms, is available for patients with excessive sagging skin.
Selecting the correct treatment depends on skin elasticity and how much sagging skin needs to be removed. If you are seeking advice on a treatment tailored to your needs, Dr. Craig Foster in Manhattan can provide detailed arm lift information. Double board certified in plastic and reconstructive surgery, he can tailor plastic surgery procedures to treat your specific problem.
Armlift Options
Liposuction.
If you have a moderate amount of fat and enough skin elasticity, then liposuction may be an option for you. Excess fat is removed through tiny incisions in the armpit and near the elbow. Liposuction scars are the least visible. Liposuction also can be used in conjunction with arm lift surgery to improve results. However, if your skin has lost its elasticity, then liposuction alone will make batwings more pronounced as arms "deflate" when excess fat is removed.
Limited-Incision Brachioplasty.
If you have loose, crepe-like skin near the armpit and some fat deposits, then a limited-incision brachioplasty may be ideal for toning your arms. In this mini arm lift technique, excess skin and fat are removed using a small incision, often limited to just the armpit area. The mini arm lift is for patients who have lost a moderate amount of weight or have developed some excess skin due to aging or genetics. Scars will be limited to the underarm.
Standard Brachioplasty.
If you have excess skin that sags from the armpit to the elbow, then you probably will need a traditional arm lift. The standard arm lift typically has an incision running along the underside of the arm. However, the location and length of the incision will depend on the amount of tissue that needs to be removed. In extreme cases, the incision runs from the armpit to the elbow. The incision's location is typically on either the inside or back of the arm and it may be crescent shaped or z-shaped to camouflage it.
Extended Brachioplasty.
This procedure is similar to the standard arm lift except the treatment area extends beyond the upper arm to include loose skin and fatty tissue just under the arm along the side of the chest, where the side of a bra sits. Excess tissue in this area is a common complaint in patients with massive weight loss. A scar typically will extend along the arm from the elbow up to the armpit and then partially down the side of the chest.
Next Steps
To determine which arm lift treatment will give optimum toning to your arms, please call today for an appointment.